Paul E McGinniss: New York State Licensed Real Estate Broker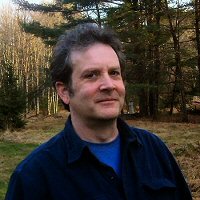 Paul E McGinniss Real Estate is a New York State Licensed Real Estate Broker (McGinniss, Paul E) based in Ulster County, New York that works with buyers to find the best property to suit their specific needs.  We listen carefully to our clients' search parameters and present all available options in a desired location(s).  We will work with a buyer for as long as it takes to realize the buyer's goals.  Importantly, our support and guidance continues every step of the way from identifying a property, through the purchase offer and inspection period, until closing and well after should the buyer need assistance and referrals once they are proud, new property owners. 
 
After many years of living in NYC, the brokerage specializes in working with buyers from the NYC metropolitan area seeking a country retreat, second home, work space, land or rental.  We are lucky to have worked with diverse, creative people, many of whom are artists or entrepreneurs and in need of live/work situations with office and/or studio space.  Our clients have included writers, painters, photographers, musicians, fashion designers, acupuncturists, yoga teachers, life coaches, architects, hi tech professionals, environmentalists, entrepreneurs and pretty much any creative profession you can imagine.  

With a special emphasis on unique properties and knowledge of hospitality properties in the area, we also help select sellers of property find the right buyer and help position the property so that is marketed to its fullest potential. 

In the process of working with buyers and sellers of property, we advise on how to become more energy efficient, resilient, explore renewable energy options and choose
green materials and professionals for renovations and upgrades of property.  We have successfully project managed green building projects, from working with clients to locate building sites, identifying professionals to design the client's vision, and completely coordinating and assisting with the process of permitting and construction.  

Paul E McGinniss is New York Green Advocate and is very involved in environmental issues both regionally and nationally.
Paul E McGinniss: New York Green Advocate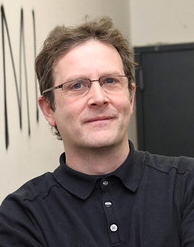 Paul McGinniss, 
New York Green Advocate
, has interviewed a stellar array of change makers including Sylvia Earle, Dean Kamen, Ray Kurzweil, Fabien Cousteau and Josh Fox. 
Paul has helped to organize many environmental events including 7 Nights of Awareness
 for the December, 2011 NYC premier of the documentary film "The Big Fix."   He is currently hosting the Green Drinks NYC SPARK speaker series in NYC that is done in collaboration with The Moderns
.
Paul is also a
green building and renovation consultant
. He advises people on how to set up grid independent, zero net energy, resilient living situations. He is currently working with his partners to establish a grid-protected, 100% self-sustaining farm community in Ulster County, NY.