Paul E McGinniss
New Telephone number:
845-377-1270
125-133 Main Street
High Falls, New York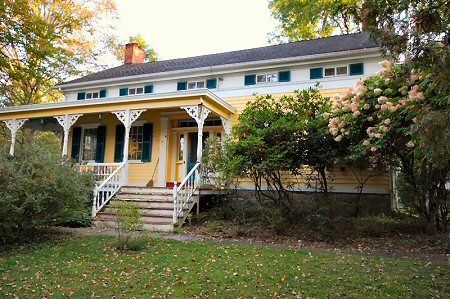 SOLD
Own a piece of High Falls History. Sited privately on a hill overlooking High Falls, you can almost miss this 1.9 acre compound when you are
scouring the seasonal flea market or grabbing lunch at The Last Bite. The approximate 3300 square foot main house was constructed in 1824.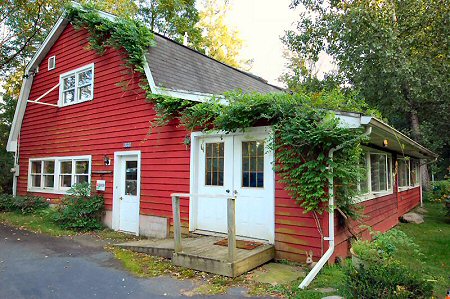 This rambling, character-laden farm house has incredible charm with four bedrooms, 3.5 baths, spacious living room and family room and a
kitchen of fine proportions. There is an approximate 2700 square foot, two level, conditioned barn structure with a separate 12 car parking
area. Let your imagination soar with the possibilities! The barn has an approved retail space in the front on the first level.Other uses for the
barn can be discussed with the Town. This two level barn would make a great private office, art studio, exercise/yoga space. Almost 2 acres
with a total of approximate 3300 square feet plus 2700 square feet of usable space in the center of one of the most charming and pleasant
hamlets in the region, High Falls, is a fantastic opportunity at $495K. You are steps from four restaurants, the Food Coop, minutes to
Rosendale and Stone Ridge. This is the perfect location to access biking and hiking with rushing falls and a waterfront paradise just a short stroll away. This is the best of hamlet and country living.
SOLD
Click here to view full listing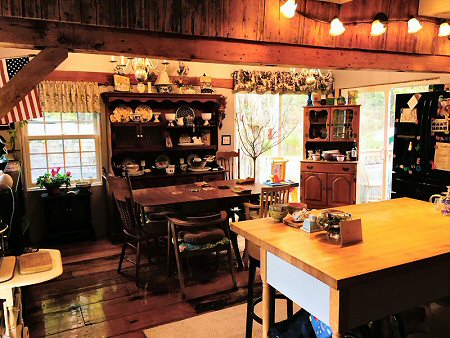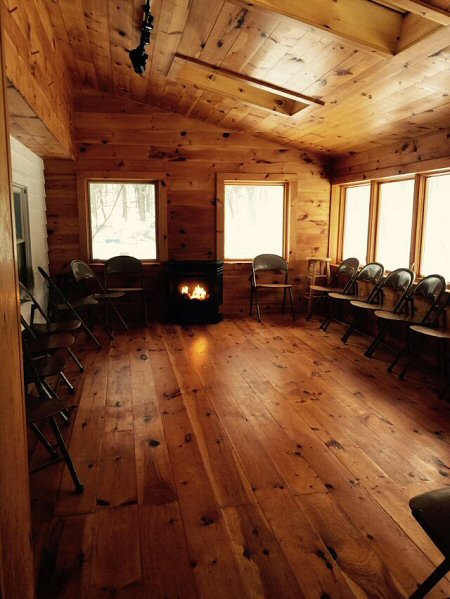 Click here to view full listing
131 Silver Hollow Road
Woodstock, New York
SOLD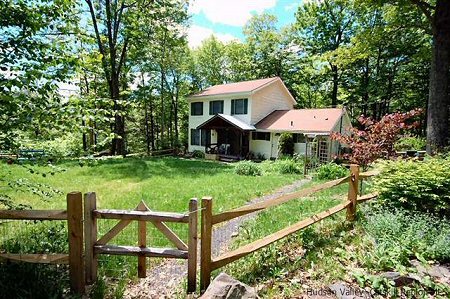 Silver Hollow Road is quintessential Catskill Tranquility. Boasting a number of newly renovated features, here is a HOME for All Seasons. Set upon a knoll high above a rushing creek, one can see and hear the water flowing from the house, the back deck and yard. No fear of flooding from this wondrous water feature that includes hundreds of feet of water frontage for your personal pleasure and enjoyment. This 2.6 acres of land has flat, sunny open yards around the house then gently slopes down to the creek where there is large flat wooded areas with suitable areas for stepping in for a refreshing soak. The Upper back and side yards were recently fenced in so they are perfect safe havens for your four legged friends and secure play areas. The house has a warm open kitchen that blends with the open living & dining space. A wood stove radiates warmth throughout. Stairs lead to two generous sized bedrooms and full bath. One of the bedrooms has a walk in closet and small balcony overlooking the creek. Back down the stairs and off the kitchen is a separate wing that can serve as recreational space, studio space, extra private living space as there is a separate entrance from outside. The large open room has a huge window that welcomes in the outside. This side of the downstairs also has a full bath, entrance area, laundry room and would makes a great private suite or could be used for your out of town visitors and guests. Smart Improvements to the property include a new, efficient, propane fired furnace, all new bathrooms, handsome wood fencing, storage shed, and an emergency propane stand by generator. There is much to experience at this property both inside and outside with beautiful front and back yards, cliffs overlooking the creek, wooded areas, and creek frontage that makes for a very special, very magical environment that you will enjoy every season of the year. Check with the Town of Woodstock to verify, but given 2.6 acres of land and a good bit of road frontage, perhaps you could possibly build an art studio or other creative space up near the road and just past the house as you approach it driving up Silver Hollow. The land stretches to the right and past the gravel driveway. When you come to see this one, plan to stay a while and fully experience the water feature which makes this property oh so very special. Once you see all the well-done improvements, experience the harmonious vibe, appreciate the fanciful flow of the property, and stroll the land down to the creek, you'll want to stay permanently and make this one your new home.
OPEN HOUSE!
SUNDAY NOVEMBER 11, 11AM-2 PM
Autumn Special!
Look no further, your search for the best buy in Woodstock ends right here!
Click here to view full listing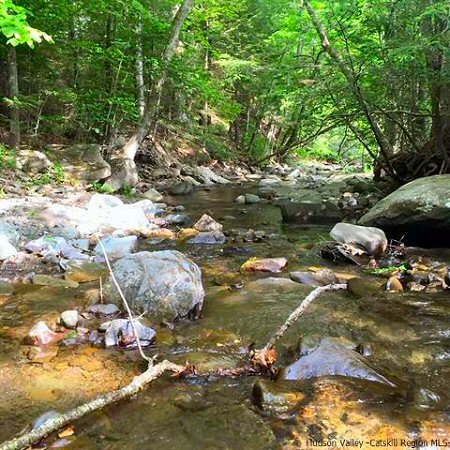 Click here to view full listing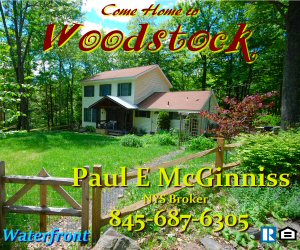 SOLD
80 Ridgewood Road
Kerhonkson, NY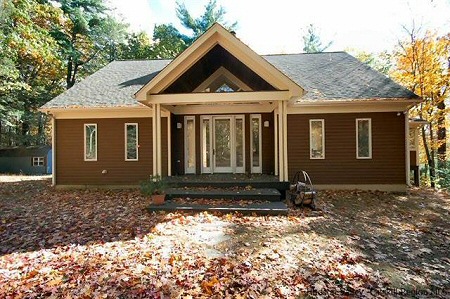 SOLD
CLICK HERE TO VIEW FULL LISTING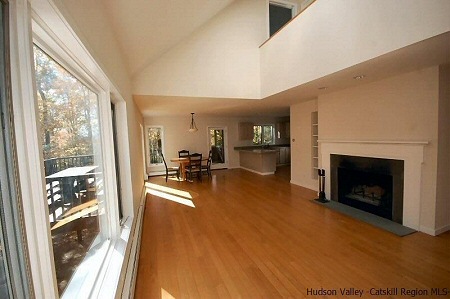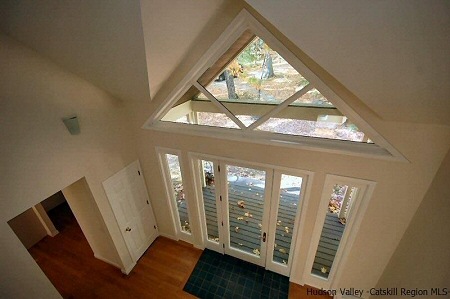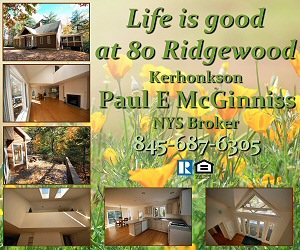 557 County Rd 2A
Olivebridge, New York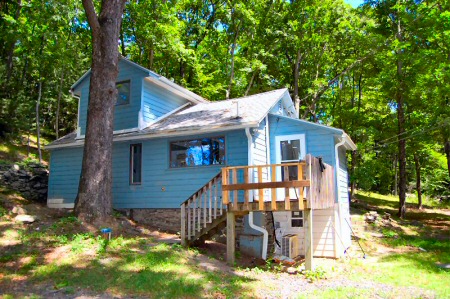 134K
The price is right for this not so tiny, tiny house. Nestled off a quiet country road down a long private romantic wooded lane is the quintessential country cottage brimming with charming, cozy ambience. Recently rehabbed and an almost finished renovation. Add the final touches to your personal tastes. There is a large, light-filled new bathroom. A brand new Bosch washer and dryer convey with the home. Remodelista-like light fixtures including an Italian designer chandelier also convey with the purchase. The home is 100% livable with a few minor finishes left for a new owner to put final touches. Natural landscaping makes it easy to maintain your yard while spending more time chilling out on the back deck or setting up a hammock for an afternoon date with a good summer read. One bedroom downstairs and bedroom upstairs. Great windows make the house interior light filled and lets the nature in. 15 minutes to Stone Ridge. Near Ashokan reservoir, short drive to Minnewaska, Mohonk preserved, recreational land. It doesn't get much easier or more affordable than this.

All appliances in "AS IS" Condition. Restored Oven needs a thermostat. Square Footage to be verified by Buyer and/or Buyer's Agent. Fujitsu Mini Split for Heat & AC. Roof is new. Seller offers locally milled and kilned White Oak from New York to finish floors. Buyer pays to install. Total Taxes : $1072. The home is to be sold in "as is" condition. Buyer is welcome to perform inspections by licensed home inspector.
Call for appointment
845-687-6305
Accord Train Station!
Accord, New York
SOLD
Call 845-687-6305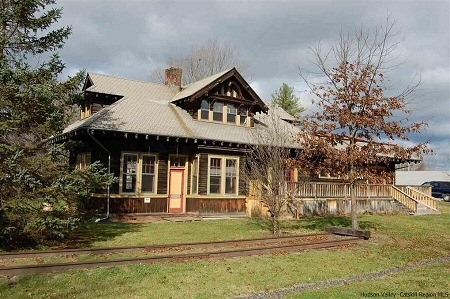 SOLD
ALL ABOARD! Once in a lifetime opportunity to have your very own train station and caboose. The Authentic ACCORD TRAIN STATION is available. Built in 1902. Renovated in 1993. Includes a Waiting Room, A Ticket Taker Room & A Baggage Handling Room. All with High Ceilings. Authentic CABOOSE sits on Track very close to original track location.
click here to view full listing
SOLD
Call 845-687-6305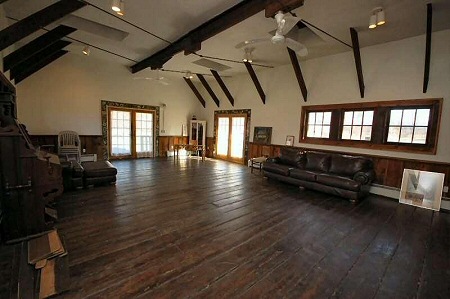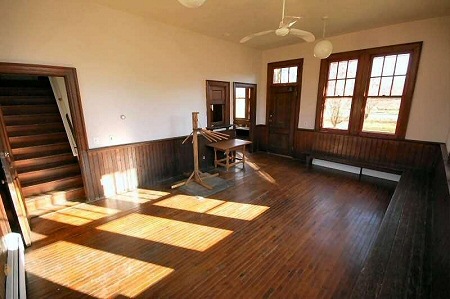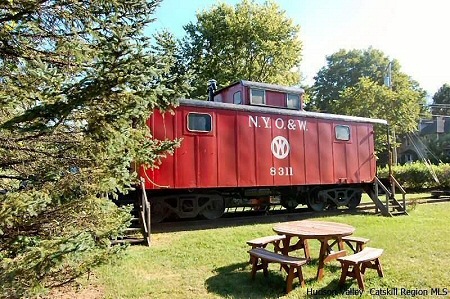 click here to view full listing
Call 845-687-6305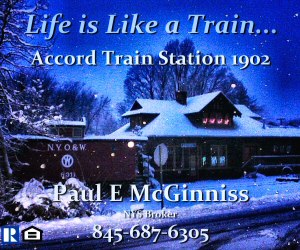 SOLD
New Paltz
House on 3.7 Acres
219K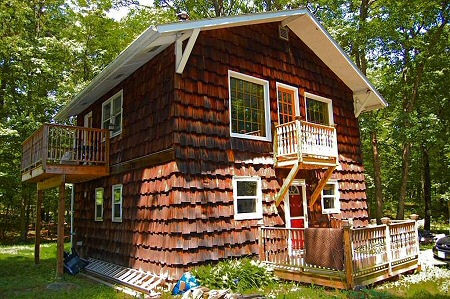 ENGINEERED PARCEL
NEW PALTZ
3.2 ACRES / 60K
Lot 2
SOLD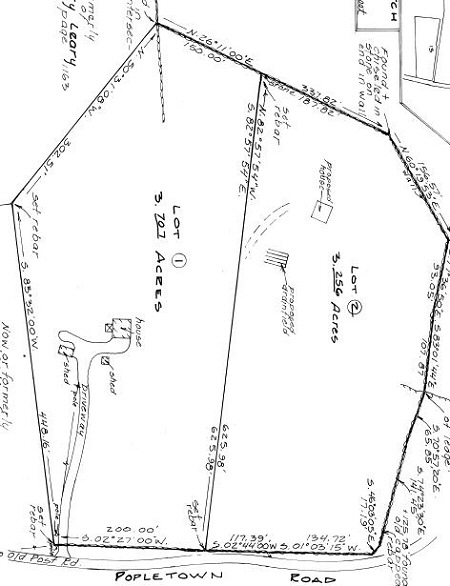 SOLD
RENTAL: $1,200/mo 2
Beds, 1 Bath
316 Upper Cherrytown Rd Main House, Kerhonkson, NY
RENTED
Call 845-687-6305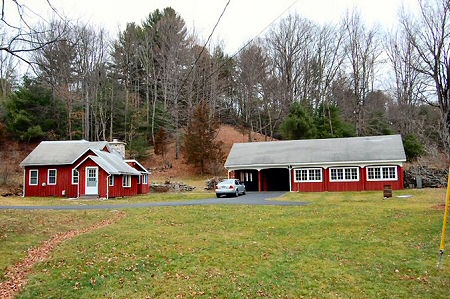 Unique cottage in delightful setting with 10 plus acres, open fields, woods, seasonal views. 2 Bedrooms and 1 Bath. Large living room with non-working fireplace. Cozy kitchen/dining area. Two car carport. Set off the road. Suitable for full time living OR Get-A-Way for the weekend. Quiet, peaceful location near Kerhonkson, Accord, Olive & Ashokan Reservoir.
RENTAL: $1,200/mo
2 Beds, 1 Bath
38 Carney Rd Main House, Ulster Park, NY
RENTED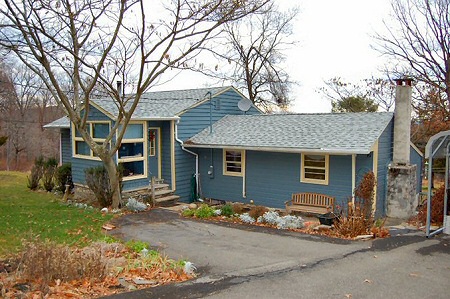 Unique cottage in delightful setting with 8 plus acres, open fields, woods, seasonal views. 2 Bedrooms and 1 Bath. Large living room with fireplace. Cozy kitchen/dining area. 3 season enclosed porch. Two car carport. Set well off the road. Suitable for full time living OR Get-A-Way for the weekend. Convenient location near Kingston, New Paltz & Rosendale.
RENTAL: 4 Beds 2.5 Bath
245 Stony Kill Rd, Accord, NY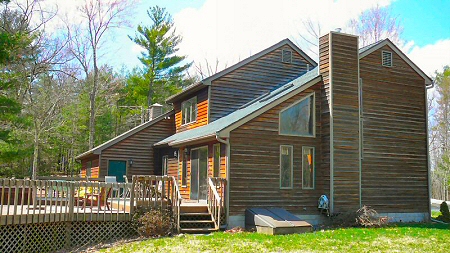 RENTED
Cedar sided contemporary in country setting surrounded by woods. Quiet road convenient to Route 209, Minnewaska State Park, Mohonk Preserve. Only 15 minutes to New Paltz village center. 4 Bedrooms with 3 on second floor and 1 on first floor. Small shed. Jacuzzi not operational.
$1,700 month
Click here to view full listing
61 Old Queens Highway
Kerhonkson, NY
SOLD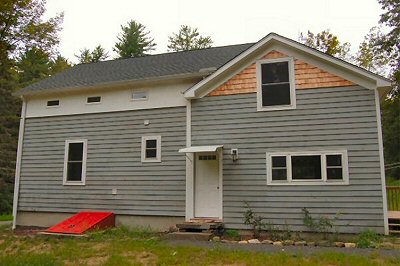 1750 square feet with 3 Bedrooms and 2 Full Baths.Plus a dry basement.
All on approximate 1.35 Acres. Quiet, dead end country road. Private Location convenient to Route 209. Close to Minnewaska State Park. There is a Hook Up for a Washer/Dryer in one of the Bedrooms. Stove is Gas. Double Sink in Kitchen. Separate Shower & Tub in Master Bath. Lots of closets. Plenty of kitchen cabinet space. Hook up for a Dishwasher. Stone Kitchen Counter Tops. Second floor large loft room in addition to Master Bedroom and Bath. Master Bedroom with Master Bath AND Large Walk in Closet.
165K
Click here to view the full listing
1244 Berme Rd

,
Kerhonkson, NY 12446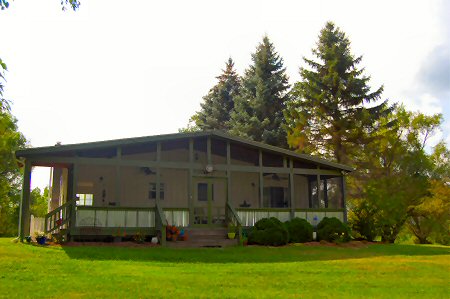 SOLD
Views, views and more views. Turn past the vintage stone house on Berme Rd and meander up the long private drive to discover this enchanting hideaway
with views to live for. In this park like setting you seem to be at both the top and end of the world, but you are mere minutes to all of the best things the
region has to offer: Minnewaska State Park, Mohonk Preserve, Saunderskill Farmers market, Accord, Stone Ridge, High Falls. The interior is open and
light filled with windows that frame the outdoor beauty.
239K
Click here to view the full listing
7075 US-209
Kerhonkson, New York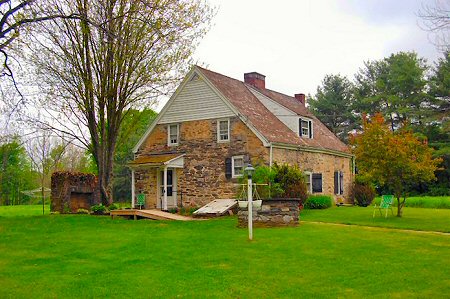 SOLD
Antique Stone House Circa 1770s/1850. Seven outbuildings
and 7.4 acres on 2 Parcels. Meadow/Farmland & Woodland.
New Roof currently being installed on house. Square Footage
& Acreage to be verified by buyer / buyer's agent.
249K
click here to view full listing
95 Clinton Ave
Kingston, NewYork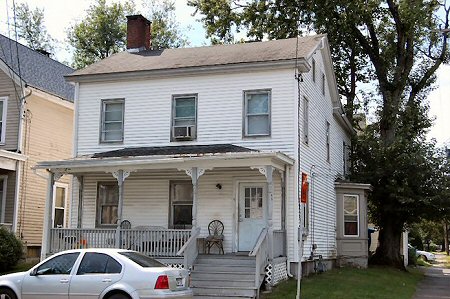 SOLD
Spacious 2 family with one 3 bedroom and one 2 bedroom apartment. Each apartment has a full bath. Utilities have been fully separated by the current owner with a letter of approval from Central Hudson. New roof recently added. Many other upgrades during the current owner's tenure. Bonus 400 sq.ft. "garage" on the grounds. Easy walk or bike ride to neighboring Stockade district. Near bus routes as well.
$118,000
click here to view full listing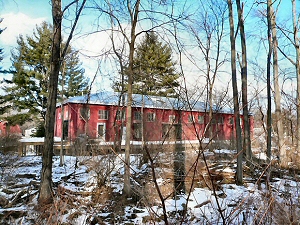 "The CREAMERY" is a former dairy distribution center and warehouse. The building is a solid work of art made from Brick, Masonry & Steel. The official build date is 1960, but the owner believes it was built in the 1910s, 1920s. A neighbor remembers buying chocolate milk from The Creamery when he was a child in the 1930s. Located on a quiet country road in the Artist Hamlet of Accord. A convenient location which is near to shopping, restaurants, and all necessities. Surrounded by the bounty of the Hudson Valley including local farms, orchards, and producers of wine and specialty products.
This is One Of A Kind & A Once In A Lifetime Opportunity.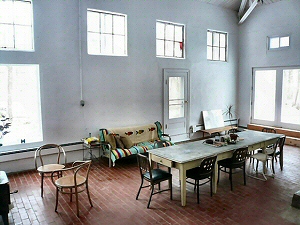 PROPERTY FEATURES

* 4,590 SQFT OF BRICK, MASONRY & STEEL
* Special Zoning: Hamlet Development - Live & Work Potential
* Rooms with Individual Character on Multiple Levels
* Artist & Entrepreneur Dream Space for Multi Tasking
* Beautiful Acre of Wooded Land
* Up to 27 Foot Ceilings
* Brand New, Handsome Metal Roof & Insulation
* Steel Trusses
* Industrial Style Kitchen Area
* Separate Private Spaces - Various configurations possible.
* New Double-Paned Storm Windows
* New Doors
* Industrial Style Bathroom w Radiant Heat
.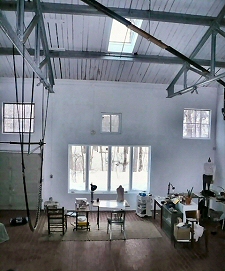 LOCATION FEATURES

Quiet Location in Artist Hamlet of Accord in Ulster County.
15 Minutes to Center of New Paltz Village.
Easy Access to NY State Thruway Exit 19 New Paltz
Quick Jaunt to Trailways Bus Terminal in New Paltz
Minnewaska State Park & Mohonk Preserve - 1000s of Preserved Acres
50 Minutes to Major Ski Centers
18 Hole Golf Nearby at Hudson Valley Resort
Convenient to Stone Ridge, Woodstock, Kingston & Rhinebeck
OTHER SPECIAL FEATURES

Ideally Suited for Tractor Trailer Deliveries & Pick Ups
Short Walk to the Rail Trail & the Rondout Creek.
High Speed Internet & Cable Available
Outdoor Deck
Overhead Doors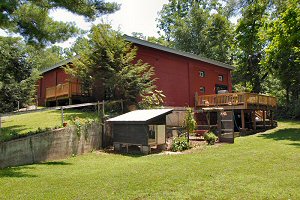 Click here to view full listing
Spaces To Live & Spaces To Create
GREEN BUILDING & RENOVATION PROJECT MANAGEMENT & CONSULTING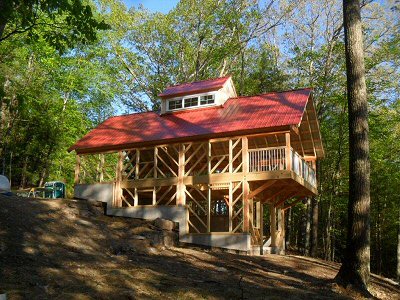 Paul E McGinniss combines extesive experience in real estate with his unique knowledge of green building and renewable energy and advises clients on how to set up grid independent, zero net energy, resilient living situations. He is currently working with his partners to establish a grid protected, 100% self-sustaining farm community in Ulster County, NY. 
For many years Paul E McGinniss has been at the forefront of Green Building.  For three years Paul was the Green Advocate at New York House magazine where he reported at the cutting edge of green building materials, issues and developments. 
He has been an active paricipant in the manifestation of the modern green building movement both as an on-the-ground realtor and as journalist and environmental advocate.  He is familiar with the principles and methods as defined by the
USGBC's LEED program
,
Passive House
and the
Living Building Challenge
.
While not specifically adhering to any one specific building program or method, his knowledge and understanding of the various programs combined with his reporting on them as The New York Green Advocate gives him invaluable insight into how best to develop and design a green building project.
Paul first started adapting his extensive knowledge of green materials and design concepts to his real estate business when he taught the first green class at SUNY Ulster called Green Building and Renovation.  This class helped launch an extensive green curriculum at SUNY Ulster and included a tour of green buildings in the Hudson Valley.
Paul is a huge fan of resilient design methods and principles and has had the privilege of organizing a hugely popular event in NYC called
Resilient Design: The New Imperative
with Alex Wilson, Founder,
BuildingGreen
, Inc. and Executive Editor, Environmental Building News & GreenSpec.
Paul and his team are currently working with several clients to project manage green building projects from the ground up, beginning with the design and permitting phase all the way through to final construction.
Please see the links below to catch a glimpse of one of the latest green building projects project managed from beginning to end by Paul E McGinniss.
66 Pearl St. Kingston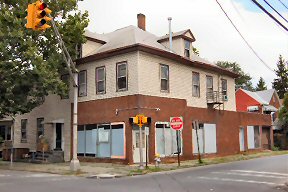 SOLD!
Meditative space ideal for soul searching & creating. Lovely 3 acre lot convenient to Woodstock & Saugerties.This styish, yet unpretentious, three bedroom/2 bath house exudes character and is a great resting place to escape from city living and recharge your batteries. $349K
SOLD!
Loft like downstairs with open kitchen.
Hanging Fireplace
Woodstove
Circular Staircase to 2 Bedroom Suite
Outdoor porch, patio, & expansive lawn
Newly renovated Master Bath with soaking tub
Convenient to Woodstock Village Green
Upstairs skylights in both bedrooms
13 Main Street
PAUL E MCGINNISS REAL ESTATE OFFICE